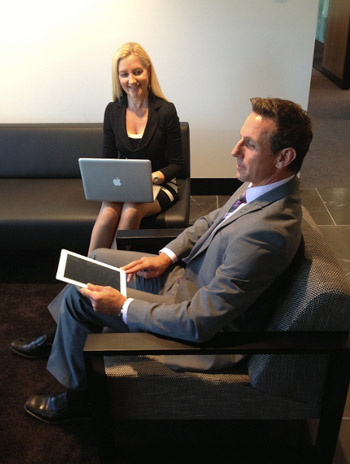 We can tailor packages to suit the needs of your workplace, with many of our topics acting as excellent supplements to current staff training. You may choose any combination of classes from our list, so you are able to ensure every topic will be advantageous for the self development and morale of your staff.
Potential advantages of our training include increased confidence, improved presentation, motivation and greater self composure.
We offer a very convenient and efficient service with our agency instructors visiting your place of business at a time that suits you.
Etiquette (social and business)

Fashion and wardrobing

Grooming and deportment

Hair care and styling

Health, diet and fitness

Introductions/first impressions

Job interview techniques

Make up

Manicure

Posture analysis and walking

Public speaking

Self motivation and goal setting

Skin care

Speech and drama

Stress management